Viber Messenger - Messages, Group Chats & Calls
11.0.1.0
VoIP App – Call and Video Chat with Friends for Free
If you have relatives living abroad that you want to stay in touch with but can't due to high international calling rates then this VoIP app can be a life-saver for you. Viber Messenger is a useful app which enables you to call and send messages to people living in a foreign country without worrying about international calling rates. It can help you in staying connected with your friends and sharing all the cool moments of your life with them. You can call them using this app without having to spend a cent. All you need is a working internet connection. However, do keep in mind that despite offering various advantages, this app is very intrusive and can endanger your privacy.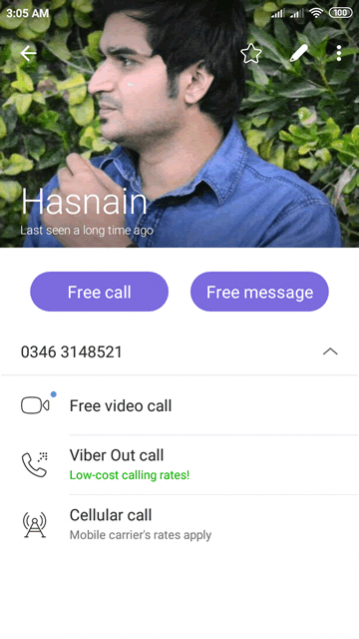 Viber Messenger has a user-friendly interface which makes it easier to use for one and all. Its layout has been designed very intuitively to ensure that navigating from one section of this VoIP app to the other isn't that difficult. However, before you get to use any of the amazing features that this app has to offer, you will need to register your phone number first. It is a very simple process and doesn't take much time to complete. You just have to select your country and enter the phone number of the device you are using. The app is going to send you a pin code that you need to enter in order to get the phone number registered. You are then to free to message people in your contact list that are on Viber.
This VoIP app allows you to make both voice and video calls to anyone as long as they have the Viber app and an internet connection. The voice and video quality will depend on the strength of the internet connection you have. You can send messages to people using Viber too. These messages can contain text and emoticons to express your feelings. You are offered a Sticker Market in Viber too. From here, you can find a wide variety of stickers that can be downloaded and used in your chats. In addition to stickers, there are GIFs that can be added to make your chats colorful and more meaningful. You can also send files like photos and videos via messages as well as links to other apps.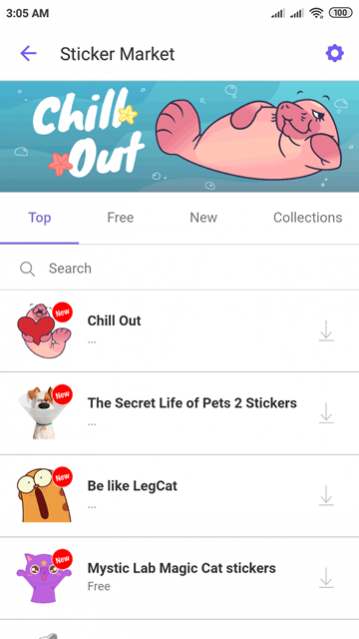 Being a VoIP app, Viber Messenger is a little intrusive but it does try to protect your privacy too. For instance, it offers end-to-end encryption which ensures that all of your calls and messages are private and can't be seen or heard by a third-party. Moreover, there is an option of Secret chat offered to you as well. These Secret chats self-destruct after a specific time period. Any messages that you send using this feature will be automatically deleted from the recipient's phone after a while. Viber Messenger has a Viber Out feature included in it too. This feature lets you call people and land-lines who don't yet have Viber or an internet connection. These calls are cheap, though and don't cost you too much money.
Features:
User-friendly interface
Intuitive design and layout
Make audio and video calls for free
Send messages to anyone anywhere in the world
Viber Out for calling landlines at low costs
Create groups to chat with multiple people at once
Encrypted calls and chats to preserve your privacy
Option to have Secret chats that self-destruct
Lots of GIFs and Stickers to add to your chats
Add links to other apps in your conversations
Conclusion:
Viber Messenger is an app which will primarily appeal to people who have friends and loved ones living in countries where the calling rates are quite high. It gives them the chance to stay connected with their friends and chat with them either via video, audio or text if they have a working internet connection. It is a nice VoIP app and you should definitely give it a go.
---
Add a review
Tell us your experience with
Viber Messenger - Messages, Group Chats & Calls
11.0.1.0
RELATED PROGRAMS
Our Recommendations
---
---
---
---